We are Christians from the city of Chemnitz...
... and surrounding areas who love God and therefore meet regularly to learn from each other, pray for each other, and to take care of everyone who seeks support. We are a multicultural, distinctive, welcoming family. No matter how old you are, where you come from or what language you speak, we would love to get to know you! Everyone is welcomed in our church. 
In our church we strive to fulfill the following four key missions, which are also visible in our church emblem:
Encountering God - Marc 12, 29-31
Living in communion - Acts 2, 41-47
Developing health - Mtthew 28, 19-20
Moving the community - Marc 16, 15-18 and Matthew 25, 34-36
We are a free protestant church with a rather nondenominational structure and therefore independent from the state and the traditional German church-system. That means, legally we are a part of the "Bund Freikirchlicher Pfingstgemeinden" which is a union of Pentecostal churches. Our church's leader is the pastor and his representatives according to 1.Timothy 3-5 to ensure strong leadership in every instance. We strive to present a sovereign parish assembly under the guidance of the bible and the Holy Spirit. Additionally, we deny any rule to gain communal taxation in our church. Nevertheless, we are thankful for every donation given voluntarily and sincerely. There exists no automatic membership for people who visit us. If you wish to support our church or to actively work within our community, feel free to send us a message or talk to us in church. We are looking forward to meeting you!
Our confession of faith...
... is exclusively based on the Word of God according to a biblical exegesis. Similar to the apostolic creed, we express our confession as an evangelical, pentacostal church as the following:
I believe in God, the Father almighty, creator of heaven and earth. I believe in Jesus Christ, his only Son, our Lord. He was conceived by the power of the Holy Spirit and born of the virgin Mary. He suffered under Pontius Pilate, was crucified, died, and was buried. He descended to the dead. On the third day he rose again. He ascended into heaven, and is seated at the right hand of the Father. He will come again to judge the living and the dead. I believe in the Holy Spirit, the holy church, the communion of the saints, the forgiveness of sinds, the resurrection of the body, and the life everlasting. Amen.
We are PROTESTANT because we truly believe and preach the gospel: The good news, that God accepts and loves everyone unconditionally.
We are a FREE CHURCH because we believe in a free, individual decision of faith which is the precondition of belonging to the body of God's church. Besides, we finance our church by voluntary donations only.
We are a PENTACOSTAL CHURCH because we believe that God still fills the people with his Holy Spirit as He did with the first Christians during Pentacost in Jerusalem (as written in Acts 2).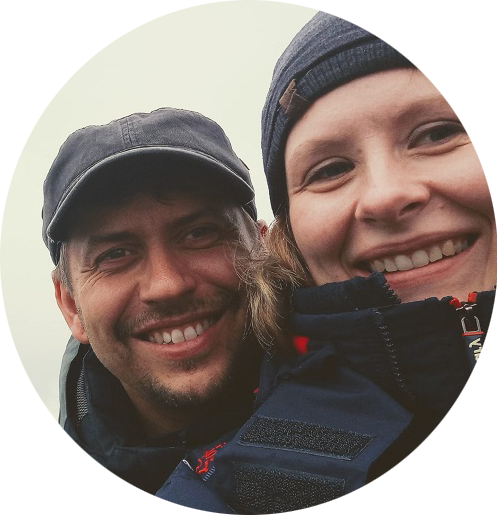 Markus Geyer
Leading Pastor
Markus (*1979) is happily married to Sarah and they have two children. The native Saxon from the area of Chemnitz decided to follow Jesus Christ when he was 12 years old. In his youth he experienced God radically and therefore decided to study theology after finishing his qualification as a technical draftsman and completing community service. He studied at internationally influenced schools in Germany, while playing a part in churchbuilding at the same time. In 2012 God sent him and his family to the United States of America to acquire muticultural experiences as a pastor alongside his further occupational development in the technical area (B.Tech. State University of New York). 5 Years later God called him to go back to his home country. Since that time he is the leading pastor of Elim Chemnitz (BFP) beside working in the industry. Markus' passion is to be an open-minded pastor of the Word of God and to train new leaders in the kingdom of God.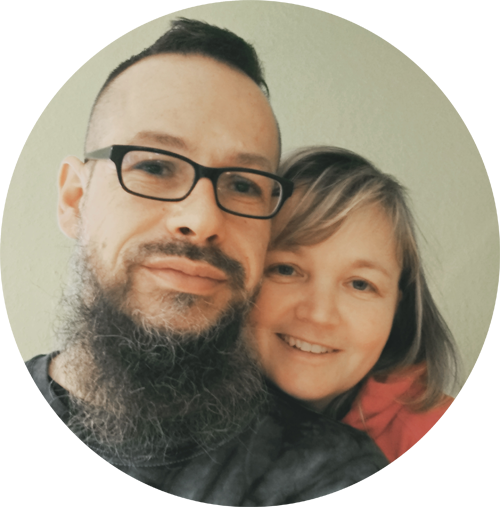 Ulrike Hampel
Social Deacon
Ulrike Hampel is the social deacon of our church. Happily married with Friedbert they have two kids. In search for a deeper relationship with Jesus Christ, God sent her to a bible school (JMEM) on the phillipines after finishing her studies to be a certified social pedagogue (diverse insights in drug rehabilitation, handicapped assistance, work with homeless). Months turned into years in which she was active as an employee in the training centre of JMEM Davao and kept learning in many areas. Focus of her service was to assist in the bible school as well as working in a slum district of Davao as a social and development worker.
In 2007 she married Friedbert. According to principle "all good things are worth waiting for" they finally got together after 13 years and spent their first years as a married couple on the phillipines. After 9 years abroad (Ulrike) they got back home to Chemnitz as a small family in 2009. In her parental leave Ulrike completed her studies as a systemic consultant. Afterwards she worked as a socio-pedagogical family assistance as well as dept advisor at Caritas and finally started her service in Elim church in 2019. It is her heartfelt concern to support people in growing into the abundance, freedom and purpose that God has for them. The goal of her work is to make pastoral care and counceling possible by either a personal conversation, organizing smallgroups or activities that build community. By doing so, the elderly, sick and migrants are in her field of view especially.
After encountering God deeply...
the evangelist Heinrich Vietheer ans a group of excited women founded the first Elim church in Chemnitz in 1933 (Elim = oasis, read Exodus 15, 27). The new church bulding in Annaberger Straße was inaugurated after a period of construction and consolidation with pastor Dieter and Bruno Hampel and many other helpers and co-pastors in 1933. The past couple of years the pastors couple Stefan und Anke Willi brought in many ideas for the church. Starting in 2018 we now enter into a new phase with pastor Markus Geyer to build on those ideas and reach the people of our secular environment to bring them the good message of Jesus Christ.
Die Anfänge gehen auf eine Reihe von Zeltgottesdiensten 1929 in Zwickau zurück. In einem dieser Gottesdienste fand eine siebzigjährige Chemnitzerin, von vielen 'Mutter Pfüller' genannt, zum lebendigen Glauben an Jesus Christus. Sie und ein junges Mädchen namens Hilde Dörfel taten sich zusammen, beteten intensiv für die Menschen in Chemnitz und erlebten, wie sich weitere Personen für den Glauben an Jesus entschieden. Zehn Personen waren anwesend als am 02.04.1933 die Elim Gemeinde in Chemnitz gegründet wurde. Fünf Jahre später versammelten sich bereits 250 Mitglieder zu den Gottesdiensten. Das war ganz nach dem Geschmack der herausragenden Gründerpersönlichkeit aller Elim Gemeinden, Heinrich Vietheer. Für ihn war der lebendige Glaube an Jesus Christus vergleichbar mit dem Erreichen einer Oase in der Wüste dieser Welt. Deswegen wählte er den Gemeindenamen 'Elim' in Anspielung auf die Aussage des Alten Testaments, dass die Israeliten nach langer und anstrengender Wanderung in der Wüste eine Oase namens 'Elim' erreichten. (2.Mose 15,27)
Bis heute durchlebte unsere Gemeinde eine wechselvolle Geschichte im Nationalsozialismus, der DDR und schließlich den vielen Veränderungen nach der Wende. Gut dreißig Jahre fanden die Gottesdienste in der Schulstraße statt und 1993 war es endlich soweit: Das mit viel Eigenleistung erstellte neue Gemeindezentrum in der Annaberger Straße wurde fertig und wird seitdem von der Gemeinde genutzt. Aktuell arbeiten wir mit vielen anderen Kirchen, Gemeinden und Werken zusammen, die sich in der Evangelischen Allianz Chemnitz, dem Ökumenischen Arbeitskreis oder dem 
Missionsring 
zusammengeschlossen haben.